PLEASANT GARDEN
A. J. Rickoff School's HARVEST ASSEMBLY October 27, 2017 11:45, in the gymnasium for more information, Email Rickoffgarden@kulture.kids.org 3500 East 147 St. Cleveland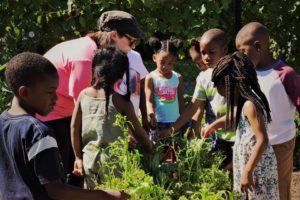 Since Autumn is about to come
There is no need to be glum.
'Cause Pleasant Garden at Rickoff School
Is having a celebration that will be cool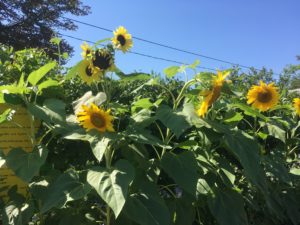 Mr. Desmond with Miss Fletcher's class
Remembering the plant dance from last year's past.
Mama Fasi on the drums
with Miss Santa's class making rum pum pum!
Miss Wendy with Miss Guisto's class
Makes a mural that will last,
Reminding everyone of the fun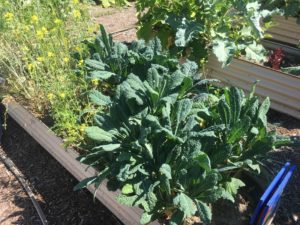 Creating a garden that with fall, now is done.
But next spring the garden will be back
Growing veggies for a snack!
So come and sing the garden song
With Mr. Jason, please sing along.
At the Celebration starting 11:45
On October 27, be there and strive
To celebrate Pleasant Garden at Rickoff School
Our garden did grow and that is cool!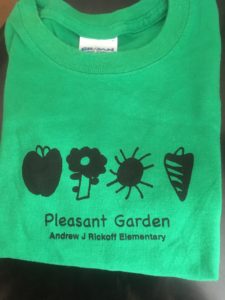 T-Shirt designed by Stanley Brown, AJ Rickoff Student
To purchase shirt or volunteer in the garden please email Rickoffgarden@kulturekids.org