Volunteer!April 29 & May 6
10AM -1PM
Andrew J. Rickoff School Garden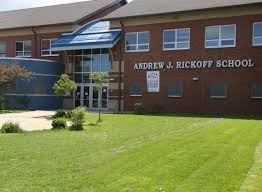 For the last seven years, Kulture Kids' artists have worked in Cleveland's Andrew J. Rickoff Elementary School to bring learning to life in the classroom. Previous projects have primarily focused around using the arts to teach science concepts such as Animal Adaptation and Habitats, the Water Cycle, Force, Matter, Motion, and Energy, and Sustainable Mobility. This year, however, the school and Kulture Kids have teamed up to design and create an outdoor garden behind the school. We're calling this project, Vibrant Green Space, after the City of Cleveland's Sustainable Cleveland theme for 2017.
Students are working with a visual artist to create Herbariums and Carnaval-inspired puppets, a music artist to create an original song about gardens and growing, and a choreographer to develop an original dance that celebrates the growth of plants and the importance of community. Each classroom will plant and grow seeds in early March and will plant their plants in the garden in late April or give out the seedlings to families and community members at the Garden Kickoff on May 13th. There will be multiple days in late April and early May for volunteers to assist in the 'heavy lifting' of putting the garden together.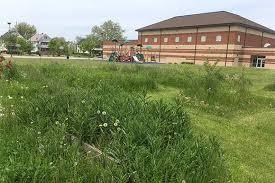 This project receives grant funding from the Ohio Arts Council, Cuyahoga Arts & Culture, and the Martha Holden Jennings Foundation. In-kind and materials support is provided by the Ohio State University Extension Office, the Master Gardeners of Cuyahoga County, and the City of Cleveland's Office of Sustainability. If you have questions about the garden or would like to volunteer, please email the garden staff at RickoffGarden@KultureKids.org.
Cleveland Public Theatre: Station Hope
For the fourth year in a row, Kulture Kids is proud to be part of Cleveland Public Theatre's Road to Hope and Station Hope events, which celebrate hope, honor Cleveland's history, and engage with contemporary social justice issues. During the Road to Hope event, Kulture Kids' Artistic Director, Robin Pease will perform an excerpted work from the Kulture Kids original program, The Last Fugitive Slave, which tells the true story of runaway slave Sara Lucy Bagby and her quest for freedom in Cleveland.
At the Station Hope event on April 29th, Pease, a Mohawk descendant, will celebrate civility, openness, and kindness through an excerpted performance of The Power of Words, an original work based on the traditional Cherokee story of The First Strawberries. Both events are FREE and open to the public. For more information, visit: www.cptonline.org