Founded in 1999, Kulture Kids is dedicated to creating original, interactive arts programs and performances that inspire community, cultural awareness, and life-long learning. A leading provider of arts programs for schools, arts organizations, communities and businesses, Kulture Kids uses innovative, participatory, educational performances, workshops, residencies, seminars, diversity training, motivational speakers, drama/theatre, visual art, music, dance and literary arts to support arts integration and E Pluribus Unum: out of many, one. The exploration of the many arts and cultures that make up our world will open doors to education, understanding, appreciation and unity for all people.
ROBIN PEASE, Founding Artistic Director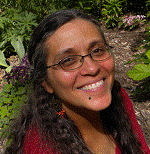 Robin Pease holds a Master of Fine Arts from Case Western Reserve University and a Bachelor of Fine Arts from The Boston Conservatory. She has performed and taught drama, music, dance and multiculturalism for students of all ages throughout the country. Robin is a member of the AEA, AFTRA and the Western Reserve Association for the Preservation and Perpetuity of Storytelling.
Pease has been the Director of Theater/Dance and instructor at several schools and institutes of higher learning, including Hiram College, Hawken School, Notre Dame College of Ohio, and Lakeland Community College. She has been the Artist-in-Residence at Hathaway Brown School and Laurel School, as well as for the New Jersey and Nebraska State Arts Councils, and the Idaho Commission on the Arts and Humanities.
Robin is on the roster of artists for Hartford Performs, the Ohio State-Based Collaboratives Initiative, the Center for Arts Inspired Learning and Young Audiences Indiana, Massachusetts, Virginia and Rochester as well as a teaching artist/consultant for Playhouse Square's Department of Community Engagement and Education.
Pease has presented for Arts Education Partnership, Kennedy Center, International Children's Games, Corning Glass Museum, Ohio Library Diversity Conference, International Children's Theatre Festival, Ohio PTA, New Jersey Arts Education Connect Conference, Cleveland Association for the Education of Young Children, India Festival USA, Cleveland State University Summer Institute, the Once Upon A Time Storytelling Conference and the Initiative for Cultural Arts in Education.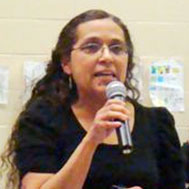 Robin has appeared in several productions of the statewide From Here: A Century Of Voices In Ohio, with support of the Ohio Humanities Council. She received critical acclaim as the Mistress of Ceremonies for the Annual Marilyn Bianchi Children's Playwriting Festival, the oldest such festival in the U.S, and has performed for the Nonviolence Network and Artists for Peace. Robin directed the Brown Foundation and Washburn University's Now Let Me Fly Anniversary Celebration of Brown v. Board. She has created a unique theatre program for autistic children with the Creative Education Institute, directed for the theatre department at Cleveland State University and co-sponsored the  Aurora Pow Wow featuring Native American artists from all over the country.
For The Cleveland Play House, she has provided Class Act & Play House College Workshops; Professional Development & Lesson Plans for teachers; Co-Sponsored the Improv Olympics for High School students; worked on NEOEA Day and When Cultures Collide, ICARE, and other residencies; as well as workshops and study guides for Ain't Misbehavin', The Kite Runner, Inherit the Wind, Pride and Prejudice, The 39 Steps, Bunnicula, and Man of LaMancha, just to name a few.
Pease has received the Seth Rosenberg Award, the Cleveland Community Healer Award, the Young Audiences' Sunshine Award, is listed in Who's Who in America and was named by the National Storytelling Network an "emerging, under-appreciated and regional treasure storyteller".  Her audio CD The Talkative Turtle And Other Tales has fans all over the world.
Click the names below for details…
WENDY MAHON, Visual Artist and Costume Design/Construction
A festival artist from Trinidad, Mahon is a master artist versed in Indonesian Batik, Masks of Africa, Mexico, Asia and the Caribbean, Murals, Mosaics, Costumes, Fabric, Banners, Scenery, Painting, Paper Maché, Weaving, Sculpture and many other cultural arts. She has presented for Hiram College, Cleveland Museum of Art projects such as Parade the Circle, Holiday Lantern Festival and I Madonnari Chalk Festival as well as for schools all over Northeast Ohio and New York. With a B.A. in Scientific Illustration from the University of Florida, Mahon provides workshops for children and adults.
SEABRIGHT McCABE, Director/Theatre Artist
Seabright McCabe is an accomplished actress, director and writer. A graduate of New York University's Tisch School of the Arts, she has enjoyed working in every aspect of the arts for more than 25 years. Her work has been featured in many Cleveland area theaters, and in national publications as well as global advertising campaigns. Seabright has appeared in and directed many productions including Crimes of the Heart, Private Lives, Six Degrees of Separation, The Runner Stumbles and Angel City.While she has directed at Mapleleaf Theater, Willoughby Fine Arts and Lake Erie College, one of her favorite places is The Carousel in Maine. Seabright enjoyed the amazing performances her students did for several years at Cleveland School of the Arts, Lower Campus.
EUGENE L. SUMLIN, Dancer/Choreographer
Eugene is a graduate of the theater department at Ashland University. Sumlin has been the choreographer for the musical revue group, Drop of a Hat Players and developed a dance program with the My Gym Children's Fitness Center in Illinois. He has choreographed and taught dance classes/workshops Brush High School, Memorial Jr. High School, Willoughby South High School, Nordonia High School, Strongsville High School, Beachwood Community and Summer Theatre Cam/Cabaret Troupe, AJ Rickoff School, Education Alternatives and Cleveland School of the Arts. Sumlin has conducted dance workshops at the Northeast High School Theatre Area Conference and served in the Education Department at the Cleveland Public Theatre. A member of the resident acting company at the historic Barter Theatre in Virginia, Eugene has also performed many diverse roles.
GEORGE CRENSHAW, Advisor:  Special Needs Students  and Drama/Theatre
George is a graduate of The Boston Conservatory. He has had extensive involvement with Center Theatre, Imagination Theater, and City Lit Theater Company in Chicago Illinois. He is the Acting Teacher at Beachwood Summer Theatre Camp. Favorite roles include Smee in Peter Pan, the Wizard in The Wizard of Oz, Rutledge in 1776, Jonathan Jeremiah Peachum in Threepenny Opera, and Snoopy in You're a Good Man Charlie Brown. Crenshaw specializes in participatory theater and has been a theatre Artist-in-Resident in Illinois, Idaho, Indiana at St. Mary of the Woods College, and Kansas where he was named Educator of the Year by the Kansas State Department of Education. He is the Theatre Arts Coordinator at Education Alternatives in Elyria, Willoughby Hills, Strongsville, Bedford, and Cuyahoga Falls.
DESMOND DAVIS, Dancer/Choreographer
Believes dance is for everybody since "We move every day in every way. Dance is the ART of movement." From Cleveland, Ohio, Desmond is a founding company member of Cleveland Contemporary Dance Theatre where he performed the works of choreographers from across the country. He has taught contemporary modern dance and creative movement for youth ages 3-18 through Young Audiences of Northeast Ohio and CCDT's CONSORT! Youth Dance Ensemble, Karamu House, Cleveland Foundation's SmART in the City, schools and community theatres throughout Northeast Ohio. With a degree from Kenyon College, Desmond uses dance teach stories, themes, poetry, science, math, history, improvisation and encourages everyone to use use their B.E.S.T.: Body, Energy, Space and Time.
DAVID PROCHAZKA, Music Composer, Researcher and Consultant
David holds a BM from Chicago Musical College at Roosevelt University and a MALIS from Concordia University. David, a composer, arranger and performer, is currently an Assistant Professor at the University of Akron. Writing music for theatrical productions is his specialty.
PEARL PEASE, Costume Design and Construction
For more than 40 years, Pearl Pease has designed and created costumes of many nations. She is a nutrition expert from Pratt Institute in New York City who specializes in cultural cuisine. Former Field Vice President of Burlington County Girl Scouts of America, Pearl has worked with children of all ages for over 30 years.
SARAH PEASE-KERR, Dramaturge/Playwright
Sarah's professional theater credits include work with Dobama Theater, Cain Park, the Cleveland Play House, and the Contemporary Theater Company. A graduate of Princeton University with an A.B. in English and minors in Spanish and Theater & Drama, Sarah directed several original works including her own adaptation of Lorrie Moore's short story How to be an Other Woman and Due Unto Others, a contemporary retelling of the Samson and Delilah story. Her thesis Learning the Route as (S)he goes: Director as Storyteller and Theatrical Adaptation received highest marks. Sarah originated Kulture Kids' Improv Olympics and as an expert researcher and writer assisted on the Great Law of Peace, Last Fugitive Slave and other Kulture Kids scripts.
GABRIELLE VEHAR, Writer/Researcher/Choreographer
Gabrielle Vehar holds an M.S. in Communications from Ithaca College, and both a B.F.A. in Acting and a B.A. in Theatre/Dance, with a Music Minor, from Case Western Reserve University, including additional studies at the Cleveland Institute of Music. Gabrielle has been Artist/Educator/Trainer for the Western New York Institute for the Arts in Education, New York State Council on the Arts, and Minneapolis/St Paul's SteppingStone Theatre, Buffalo's OperaBuffs, Hiram College, and Ithaca College. She has served as Director/Choreographer for Daemen College in NY, Prairie Fire Children's Theatre Midwest tours, Events Unlimited Industrial Shows (Buffalo), StageDoor Theatre in Wisconsin, Clarence Central High School in NY, Case Western Reserve University's Eldred Theatre, Fridley High School in Minneapolis, and for the dance film SCHISM. Her librettos for the operas Eleanor Roosevelt and George Sand…and Chopin?, have been sung in New York with her new libretto Shot! about the assassination of President William McKinley to be performed by the Nickel City Opera.
RIA TERRANOVA-WEBB, Drama Consultant
Ria studied Theatre at Tri C- West, and Dance and Theatre at Hunter College in New York City. In California, she traveled with the New Shakespeare Company of San Francisco, performed street theatre in Sacramento with Burning River Productions, and traveled the South Central U.S. with Kelly Bros. Circus as a clown.  She has a Master of Theatre Arts from University of Akron with a license to teach Drama. Her Master's Thesis was a study of Process Drama using folktales. Recently retired from Cleveland School of the Arts, Lower Campus.  She was a building coordinator for the ICARE and Art is Education and continues to advocate for arts integrated learning by planning and presenting Professional Development workshops for teachers and teaching artists.
DOMENICK DANZA, Drama/Theatre Consultant
A former Director of Education at the Renaissance Performing Arts Association, Danza developed the NEA Big Read, the Kennedy Center Partners in Education Program, Arts in Action Day, Improv Olympics (state-wide competition for high school students), and Operation Bridge Building. Domenick has also served as the Director of Education & Outreach for Virginia Stage Company and as Education Director at The Cleveland Play House. He has conducted theater residences, workshops and directed shows through Young Audiences of Northeast Ohio, Urban Gateways, Gallery 37, Green Light Performing Co., Chicago Dramatists and the IL Arts Council Residency Roster. Additional teaching credits include jazz and musical theater dance at Lou Conte Dance Studio in Chicago, Indiana University Northwest in Gary, Roosevelt, Northeastern, Northwestern and Loyola Universities in Chicago; Brooklyn College, LaGuardia Community College and Dance Concepts Studio in New York City.
PAT McCABE, Digital Media
Pat teaches Media Technology at Lakeland Community College. In addition to his digital media skills, he has been the Upper School Theater Teacher/Director at Hawken School and Sports Talk Host/Program Director at WHK Radio. His favorite shows performed in or directed include Book of Days, The Nerd, Working, Otherwise Engaged, Pippin, Greater Tuna and Godspell.
Kristan Rothman
Derdriu Ring
Oleg Kruglyakov
Terry Boyarsky
Dave Young
Michael Douglas
Valerie Kilmer
Britta Wills
Victor Dufresne
ADDITIONAL KULTURE KIDS EXPERTS:
DAVID YOUNG, Musician: Keyboards, Composer and Recording
TERRY BOYARSKY, Classical Pianist/Ethnomusicologist
THOMAS GURA, Set Design and Construction
KRISTAN ROTHMAN, Operations Consultant
RIA TERRANOVA WEBB, Theatre
OLEG KRUGLYAKOV, Music Arranging and Recording
EDELE O'BRIAN, Administrative
DANCEVERT, Dance/Choreography
BRIDGET FARKAS, Administrative
PAT HARRIS, Musician
SONDRA McCURRY, Diversity Training
Acknowledgement to: Former Executive Director, TOM KERR