ROBIN PEASE, Founding Artistic Director and Lead Playwright/Performer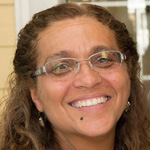 Robin Pease holds a Master of Fine Arts from Case Western Reserve University and a Bachelor of Fine Arts from The Boston Conservatory. She has performed and taught drama/theatre, music, dance, literary arts and multiculturalism for people of all ages throughout the country.
Pease has been the Director of Theater/Dance and instructor at several schools and institutes of higher learning, including Hiram College, Hawken School, Notre Dame College of Ohio, and Lakeland Community College. She has been the Artist-in-Residence at Hathaway Brown School and Laurel School, as well as for the New Jersey and Nebraska State Arts Councils, and the Idaho Commission on the Arts and Humanities.
Robin has presented for Arts Education Partnership, Kennedy Center, International Children's Games, Cleveland Public Theatre, Corning Glass Museum, Carney Sandoe Diversity Conference, International Children's Theatre Festival, Ohio PTA, New Jersey Arts Education Connect Conference, Cleveland Association for the Education of Young Children, India Festival USA, Walsh University, the Once Upon A Time Storytelling Conference, Cleveland Play House, Nonviolence, Cleveland State University Summer Institute, and the Initiative for Cultural Arts in Education.
She is on the roster of artists for Hartford Performs, the Center for Arts Inspired Learning, Ohio State-Based Collaborative Initiatives, Young Audiences: Indiana, Massachusetts, Virginia and Rochester. She is a consultant/teaching artist for Playhouse Square's Department of Community Engagement and Education and a playwright for MetroHealth Hospital's Arts in Medicine.
Pease has received the Seth Rosenberg Award, the Cleveland Community Healer Award, the Young Audiences' Sunshine Award, is listed in Who's Who in America and was named by the National Storytelling Network an "emerging, under-appreciated and regional treasure storyteller." Her audio CD The Talkative Turtle And Other Tales has fans all over the world.
KRISTAN ROTHMAN, Operations Director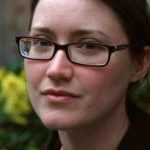 Kristan Rothman oversees Kulture Kids' marketing initiatives, business systems management, and earned income and grant-funded program development. Ms. Rothman has a BA in Theater Studies from The Ohio State University and an MA in Nonprofit Arts Administration from the University of Akron. She has taught theatre at the elementary and collegiate level, and has extensive experience teaching in and managing out-of-school time programs for youth. Ms. Rothman worked at the Center for Arts-Inspired Learning (formerly Young Audiences of Northeast Ohio) from 2007 to 2014, serving in four different positions there, lastly as Special Projects Manager. In her many roles at CAL, she managed arts partnerships in Cleveland schools through the Art is Education Initiative, planned and supervised the ArtWorks summer and afterschool job program for teens, and initiated and oversaw multiple grant-funded and earned income programs and projects with school districts, libraries, and community centers across Northeast Ohio. Ms. Rothman has received considerable training in youth development through the Cuyahoga County Youth Work Institute at Case Western's Weatherhead School of Management, and through Starting Point's Out-of-School Time program. She has presented at several conferences, most notably in 2011 at the Cuyahoga County Defending Childhood Conference presented by the U.S. Department of Justice.
KATE SHEPPARD, Grants Director
Kate Sheppard provides volunteer services, including statistical analysis, program assessment and resource development, including grants, for Kulture Kids. Kate has many years of non-profit experience including General Manager of the Contemporary Youth Orchestra (2008-2014) and Regional Manager for Habitat for Humanity, International for the Mideast Region (1998-1999). Kate holds a BA from Pomona College in mathematical economics and a PhD. in economics from the University of Maryland, College Park. In 1995-1996 Kate was a Fulbright Scholar in Sofia, Bulgaria. She is currently part-time Senior Instructor at the University of Akron teaching undergraduate and graduate macroeconomics.
VALERIE C. KILMER, Programming Associate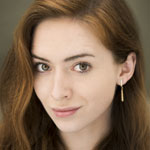 A performing and teaching artist, Kilmer joined the Kulture Kids team first as an actor, and now heads our out-of-state tours and social media. She began her career in the arts as an improv and children's theater performer with a traveling troupe, Tin Can Fantasy Factory, in her native New York. She was a Theater Major at Loyola University before making Cleveland her home, working with companies such as Theater Ninjas, Cleveland Public Theatre, and Talespinner Children's Theatre. Kilmer is the 2009 Regional Winner of the English Speaking Union's National Shakespeare Competition and spent three years as a performer, educator, administrator, and writer at the Greater Cleveland Aquarium. She spent a year with Playhouse Square devising and performing educational workshops for classrooms, and participating in their Disney Musicals In Schools program.